This trail (also known as Lakeshore Park) has been on my list for a while, and finally I got the chance to get there! I've read a few reviews and talked to a few people about this place and it seemed to never really give me an idea of what to expect. I guess rating a trail or ride is relative to your skill and riding preferences.  I tend to enjoy fairly fast hills and twisty turns you can really lean into.  This place had some really good turns, you could carve in and power thru, fun stuff!!
I wouldn't call these trails difficult but there's a nice amount of turns filled with roots.  I only remember one hill that was a challenge with turns and roots mixed in to get you.
There are quite a few log piles that you can go over, most are not that difficult and can be skipped or walked for beginners.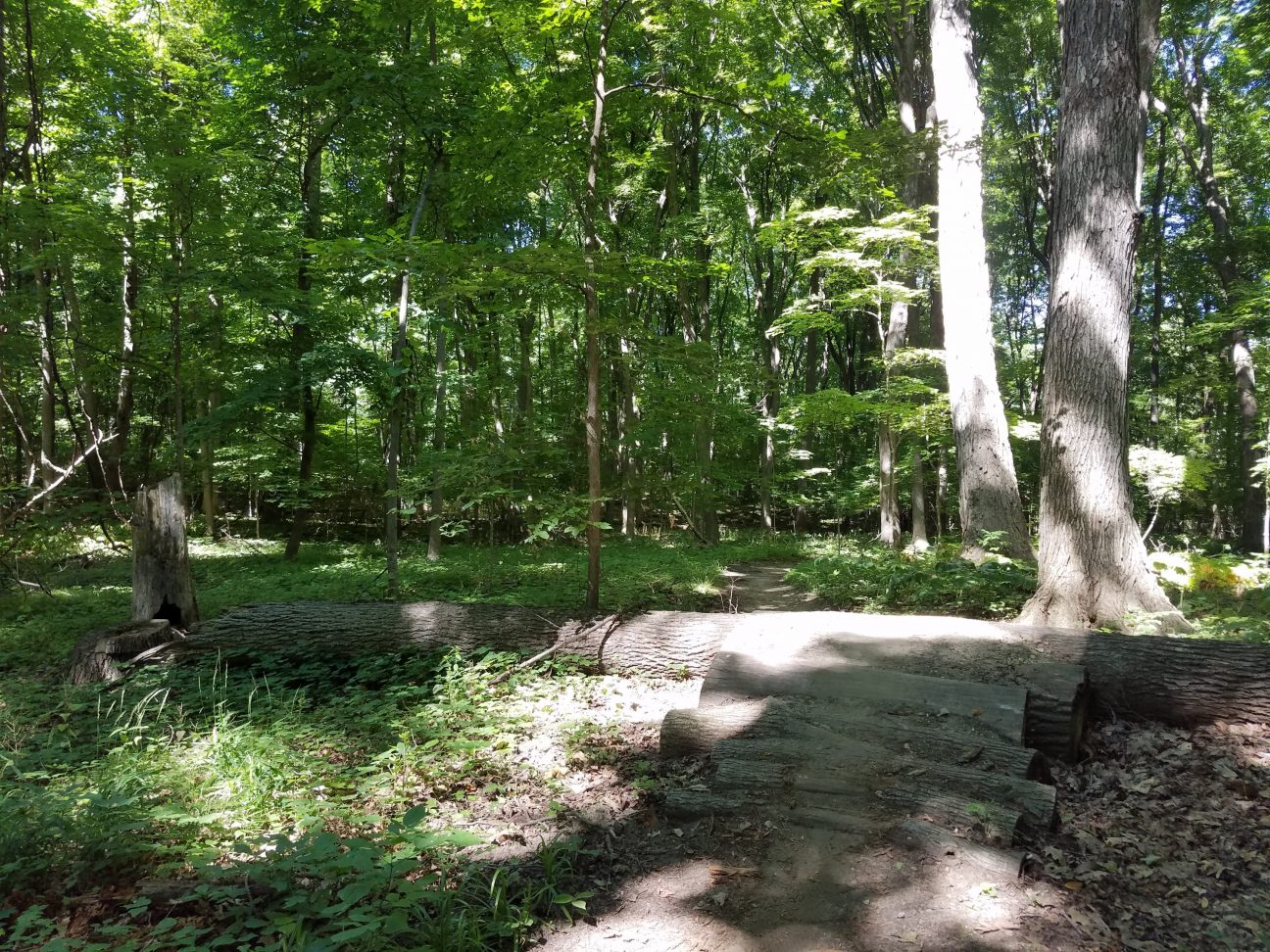 There is a nice drop at around marker #4.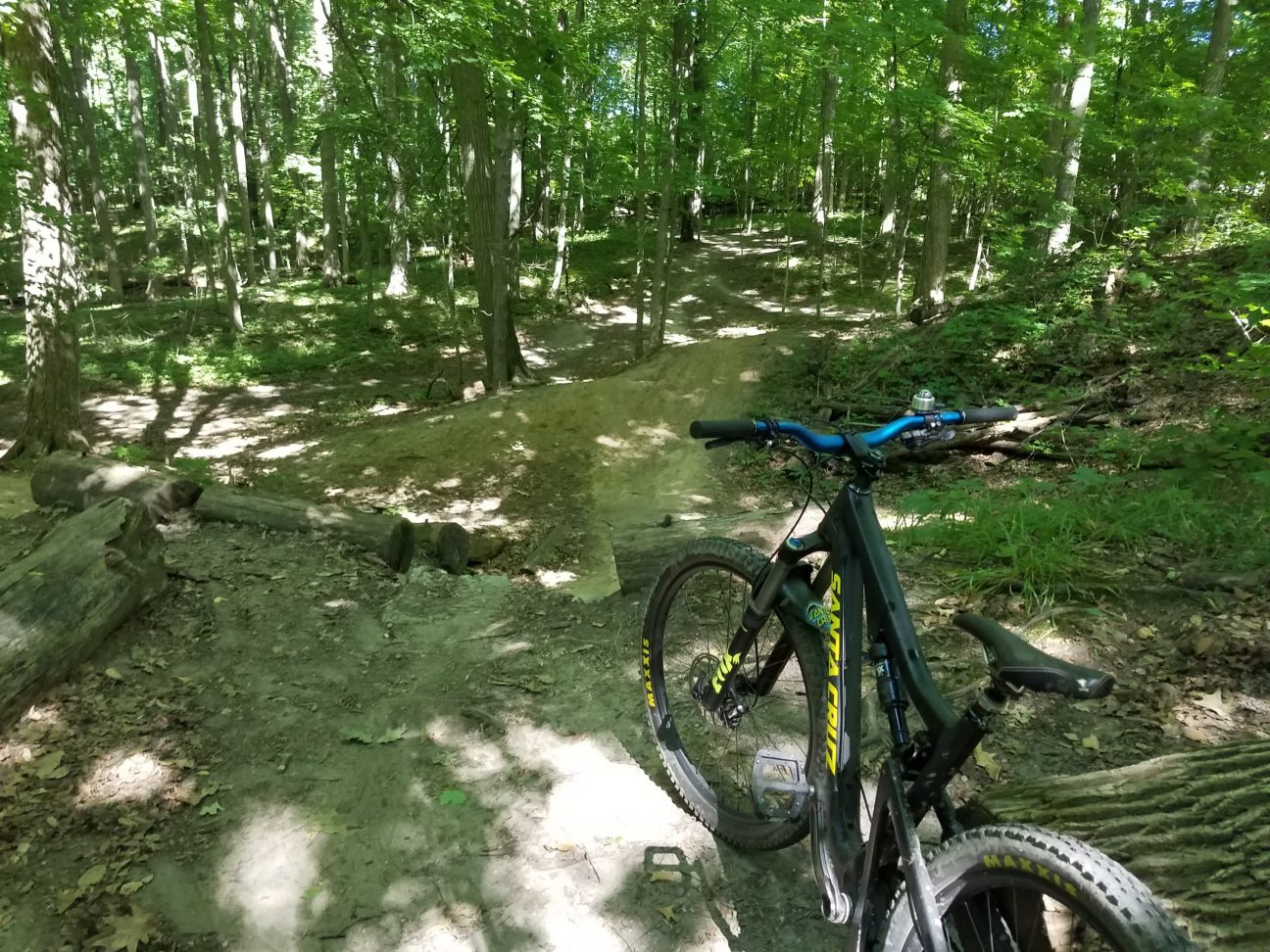 I saw a lot of these markers, which I guess is a good thing just in case!
For a lot of the trails, you can take the easy way out if needed.  It's very easy to navigate and well marked all you do is follow the orange arrows.
There is a free ride area, smallish but still cool and a skills course to practice up on!
I really had a blast here today and would rate it up there with DTE.  It's similar to Pontiac Lake but with options to get back to the trail head if you want to bail or do a loop plus and of course much easier.
The roots in the Pines area are killer, but doable for sure.
I will definitely go back!