One of my riding buddies ordered a set of these 'cheap' Chinese carbon wheels. His first real test of them was tearing it up in Pisgah and Dupont forests. He didn't really push it too hard on this test, but those trails there are no joke by themselves.
There's lots of rock gardens and roots to bash into, even if you are trying to avoid them. He said they passed the test with flying colors and on visual inspection they still looked brand new. They were a nice, flat dark gray/black color and also weigh less than the stock (that means less rolling weight).
Did I really need a set of carbon wheels? Of course not! But did I have a bonus from work burning a hole in my pocket? YES of course!  For the relativity inexpensive price, I had to give it a try. Compared to the more brand name carbon wheels, these are about 1/3 the price, if not more!
The wheels came packaged really well, with protection of the hubs and the wheels wrapped in foam and cardboard.
I went onto the eiecarbon.com website and read up on their offerings. I didn't find many reviews online for these particular wheels but lots for the Light Bike Carbon wheels.
You fill out a form with your style of riding, and hub, brake, spoke configuration options then submit it. A day later you receive an email from the sale rep,  Pretty was the name of my rep. She gave me a price and asked if I had any questions, the transaction was very easy.
My total came to $570 including Novatec hubs, aluminum nipples, valve stems, rim tape, and shipping.
It took around 4 weeks to receive them from the day I ordered.  This is probably not too bad coming from China and with a custom built wheel.
I picked up the standard set of XC carbon wheels, they make a lighter weight version that uses two types of carbon but I wanted to keep it as 'cheap' as possible. If these work out well for the next year or so I might upgrade to better hubs and lighter wheels…but who knows.
Here are the tech Specs on this rim for reference.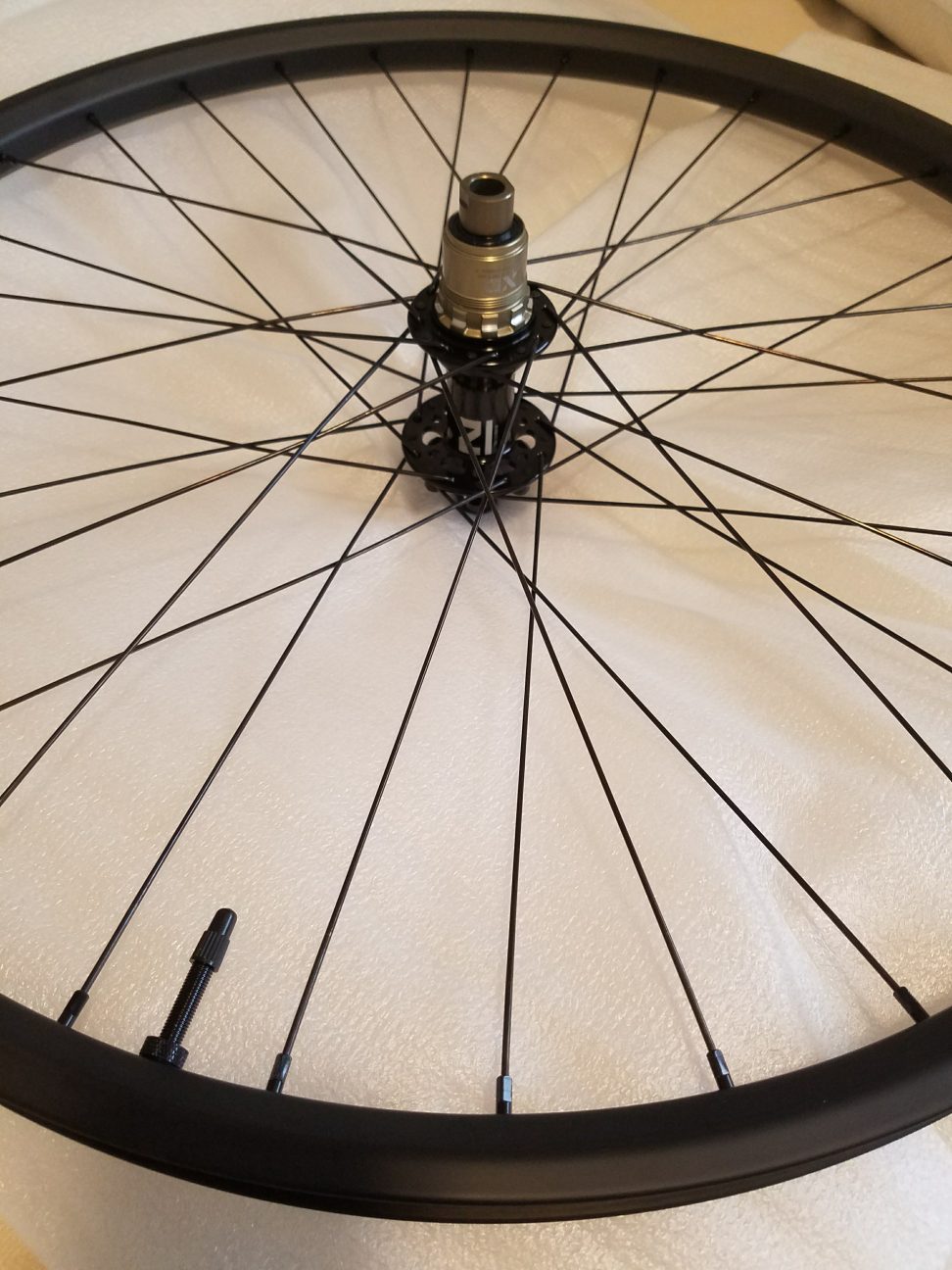 I'm no rim expert but from quick visual inspection of the wheels they looked to be built well. Nothing that I could see as far as imperfections or manufacturing defects could be found.  The finish was nice and smooth and all the edges seemed straight.
The rims have a nice finish and they look like they were put together well.  Again, I am no expert in wheels, wheel builds, carbon or anything so take this review with a grain of salt.

I took them out for a short ride and noticed a bit more vibration coming up to my bars but nothing bothersome at all.
After 2 rides on them, I didn't really notice much difference between these and the standard aluminum rims, other than the vibration and now I don't even notice that.
My buddy noticed a difference between his standard wheels and the carbon but he was on 29″ so that could been a reason. For me, I am not sure if the carbon was worth it for an upgrade at 27.5″ wheels but we will see how things go as I spend more time on them.