After planning to drive with bikes to as many mountain biking states as possible, I thought a more secure and sturdy rack was in order. The last thing I wanted was a few grand in bikes tumbling down the road behind me.
After reading and viewing many reviews online and seeing one on person I decided on the kuat.
It holds 2 bikes out of the box, including a fat bike, but you need to purchase an add on to hold 4.
The first thing I noticed was the finish, it's really nice. We will see how it holds up in the long run. This rack wasn't cheap ($620) and should hopefully be the only rack I'll ever buy.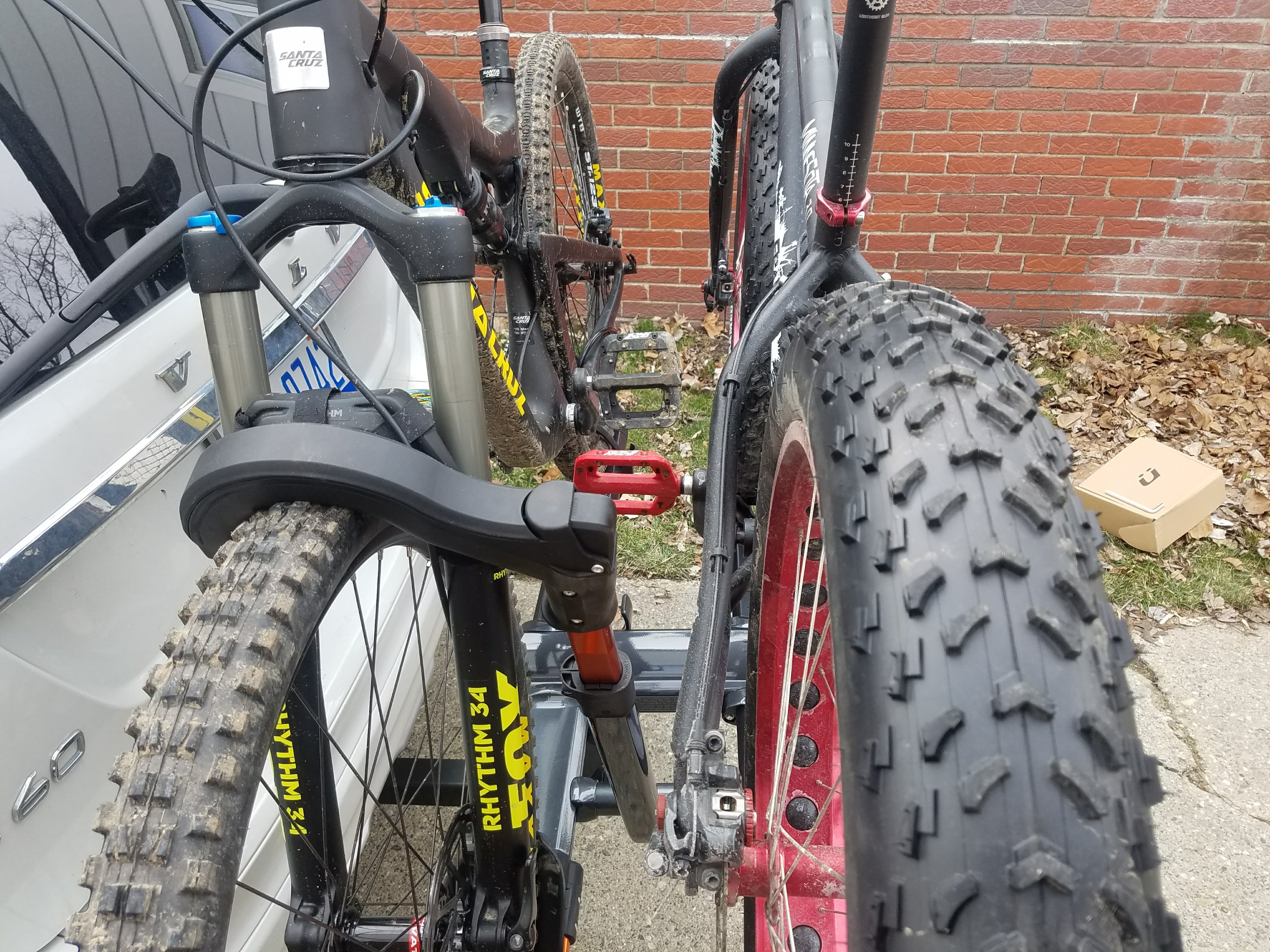 Some reviews mention it's hard to put together as a one person job, but it took me less than 30 minutes.
On my first cross country trip, it's worked out great! Very easy to load up bikes and keeps the wobbling to a minimum.
The Thule pro t2 is a competitor at this price range and seems to have a nicer handle to lower and raise the rack. This was something different and available when I needed one, if you're in the market for a rack, you might want to check that one out.
It has a built in workstand which is a nice touch. It seems to hold the bike ok.
Edit after using the rack for a 10 hour drive: This rack is great!  It was easy to load, locks pull out and easily lock onto the rear triangle and wheel.  The raising and lowering isn't difficult but I am still thinking the Thule T2 is better.  This conclusion is only due to the fact that adding on the extra 2 bike carrier, it won't be easy to reach the release level on the Kuat( if you do happen to need to get into the rear hatch of your vehicle).